February 11th.  It's that time again, for an '11 on 11′ blog post.  Read about the '11 on 11′ project here; but basically on the 11th day of each month, each member of our group is sharing 11 photos on our respective blogs.  Check out the other blogs: Kelly Sweda (CA), Sara Kaleho (MN), Marie Sant (UT), Brooke Schmoe (FL), Brandi Tejeda (CO) and Corey Villicana (CA).   I'm kind of bending the rules of our project by posting more than 11 photos… I hope I don't get in trouble. 😉
This month, I'm focusing on my recent trip to Ghana and Togo, in West Africa.
---
"It's good to be home.  But it's HOT, isn't it?  Still.  It's good to be home,"  she said.  "She" happened to be a stranger who was standing in front of me on the bus.  I looked at her with a feeling of wonder…  Home?  This place was completely foreign to me.  More foreign than any place I have ever been in my entire life.  Yet, she spoke English, and used a familiar word- a word that's close to everyone's heart: 'home'.  This was home to her.  This warm… no, scratch that – hot, humid air, with faint smells of the ocean, meant home.  The air was so hot, it reminded me of the sauna at Lifetime Fitness; we were sweating after only a few minutes.  Home.  This place where Caucasians are a small minority.   Where English is spoken, but with a faraway accent that gives a magical sense of being a foreign language, yet one that I still understand.  For her- it is home. For me?  An adventure.  An adventure that, at that moment while arriving at the airport in Accra, Ghana, I faced mixed with apprehension, excitement, and curiosity.
"Africa will change your life"  I had heard from people who had travelled there and returned.  As I sit in my living room writing this post, my feet up, sipping coffee, I wonder…  Did Africa change me?  There is no question, I will not forget my African 'experience'.  I hope I will never again take for granted the blessings in my life… luxuries like taking a hot shower, the fact that I can read and that my kids will have access to a doctor, if and when they need it.  These aspects of life, which are part of our reality- go without saying, but if we lived in Togo or Ghana, they are things that only the more fortunate have access to.
I loved nearly every minute of my trip (coming down with 'traveler's sickness' being the only exception).   So many new sights, foreign sounds, and exotic smells!   At first, my senses were overwhelmed.  At times, I would stop, close my eyes and just breathe- just soak in that moment.
A few facts:
Average Life Expectancy:  Togo: 57 years  | Ghana:  64 years
Literacy Rate: Ghana: 67% of all adults can read and write | Togo: 47% of girls (over the age of 15) can read and write (Source)
GDP Per Capita: Togo – $1,100 | Ghana: $3,400 | United States: $50,700.   In other words, people in Togo live on an income that is 2% of the income of the average American (and for Ghanians their income is 6% of the average American's income). (As reported by the CIA)
Child Labor: Togo: 28% of children are involved in child labor  |  Ghana: 34% of children are involved in child labor (Source: Unicef.org)
These statistics are heart-breaking and difficult to comprehend.  I went to Africa with this on my mind, unsure what of to expect.  What I found, surprised me.  Both Ghana and Togo are filled with beauty and vibrance.  Nearly every single person we met was warm,  friendly and welcoming.  And the kids!   I fell in love.  They are full of life… they were always curious about me and my camera.  Sometimes they'd peek at us from around a corner; other times they'd run right up and cock their heads, wondering about these strange white people in their village.  A part of my heart was left with those kids; they were so, so beautiful, with big brown eyes and smooth ebony skin.
I was also struck at the strength of the family and community bonds.  They take care of each other.  Even the poorest families give to someone in greater need, on an almost daily basis.  They share bread, yams, or whatever they can.  I also met many Africans who are part of some kind of charitable organization- they are constantly trying to care for those in need, trying to make a difference.  It was eye opening, and heart warming.
As the saying goes… 'a picture is worth a thousand words'… so let me introduce you to some of the people I met.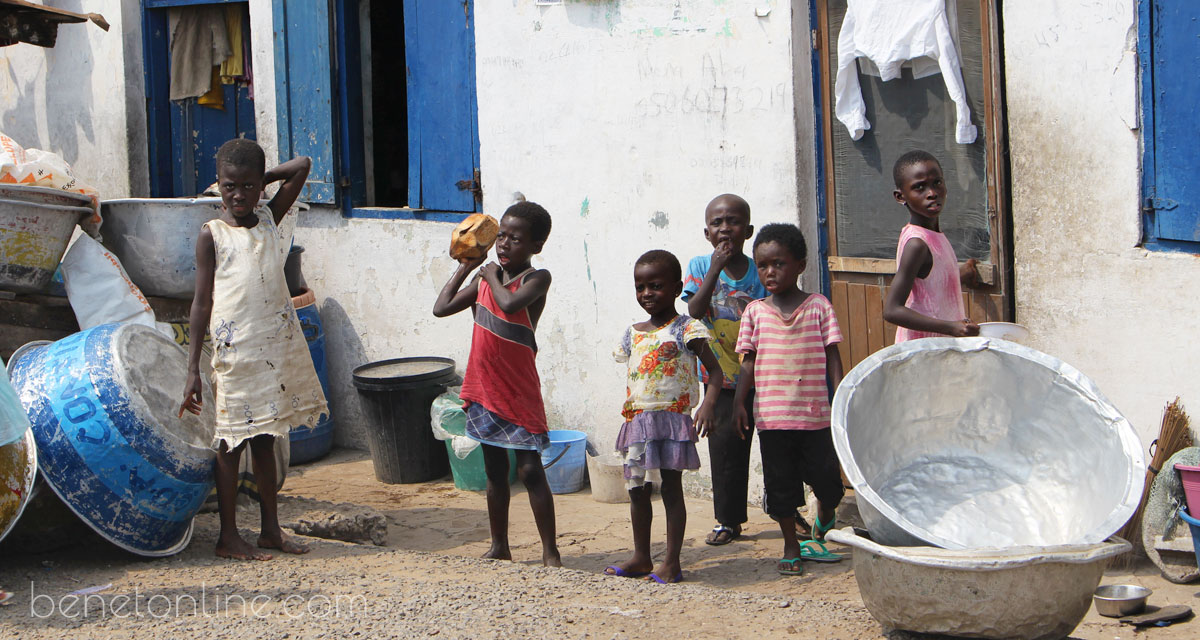 Above: Children of Elmina – an indigenous fishing village near Cape Coast.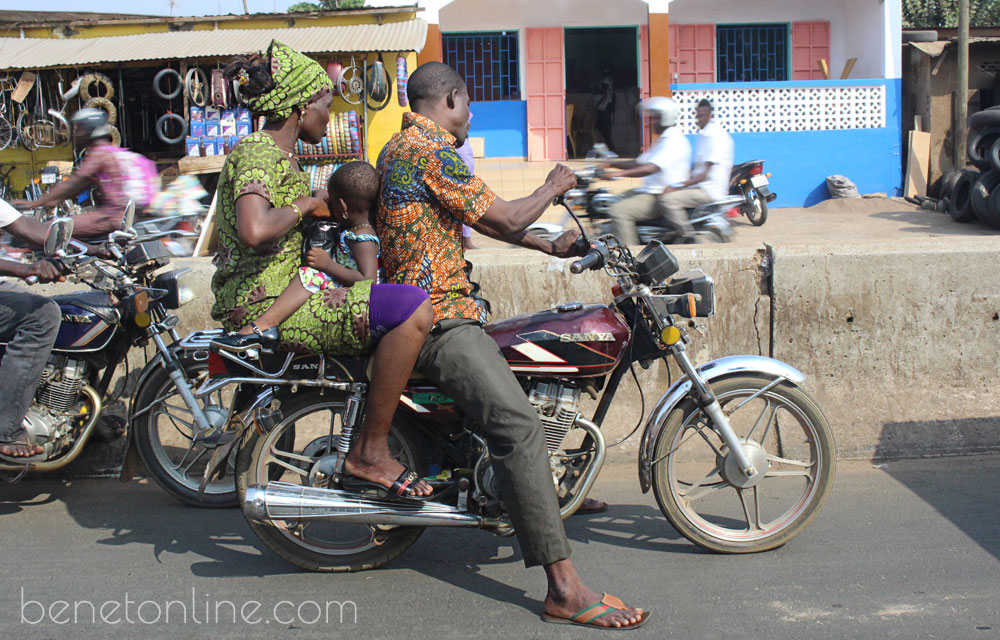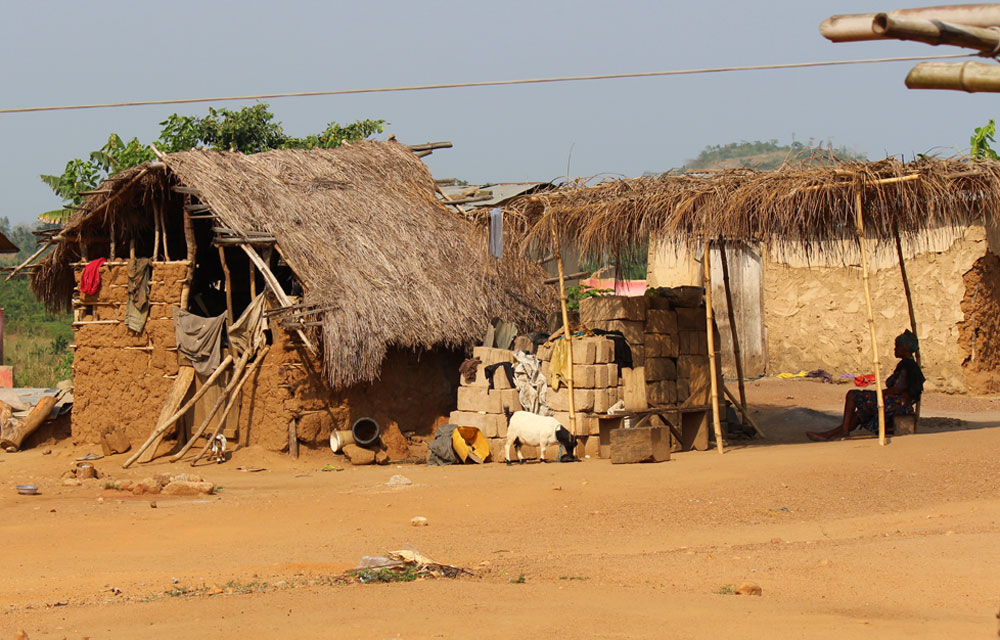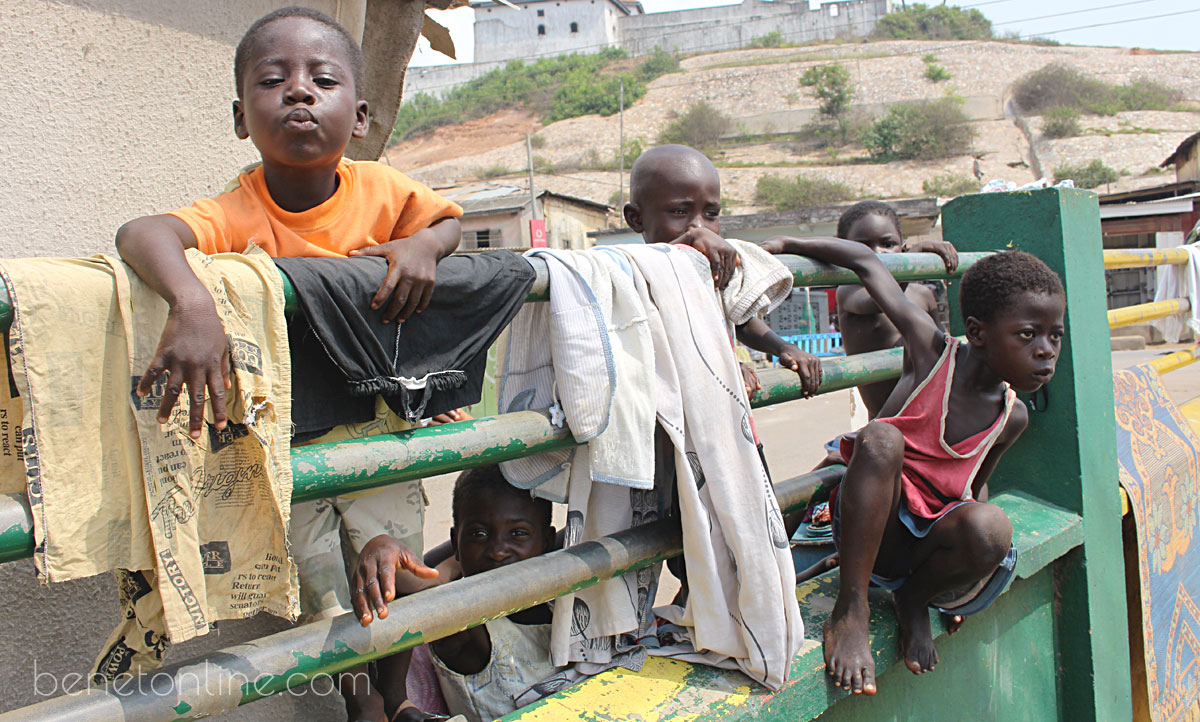 Above: as soon as we got out of the car, these kids ran to get a closer look.  I walked over  to say hi and snap a picture.  They were full of energy!
A leisurely break in the day calls for a nap in the shade for this man in Amasaman, Ghana.
Above: Date night in Accra, one of most prosperous areas that I visited during my trip.  They had finished eating dinner at a nearby ocean-side restaurant, and stood here chatting, watching the sun set.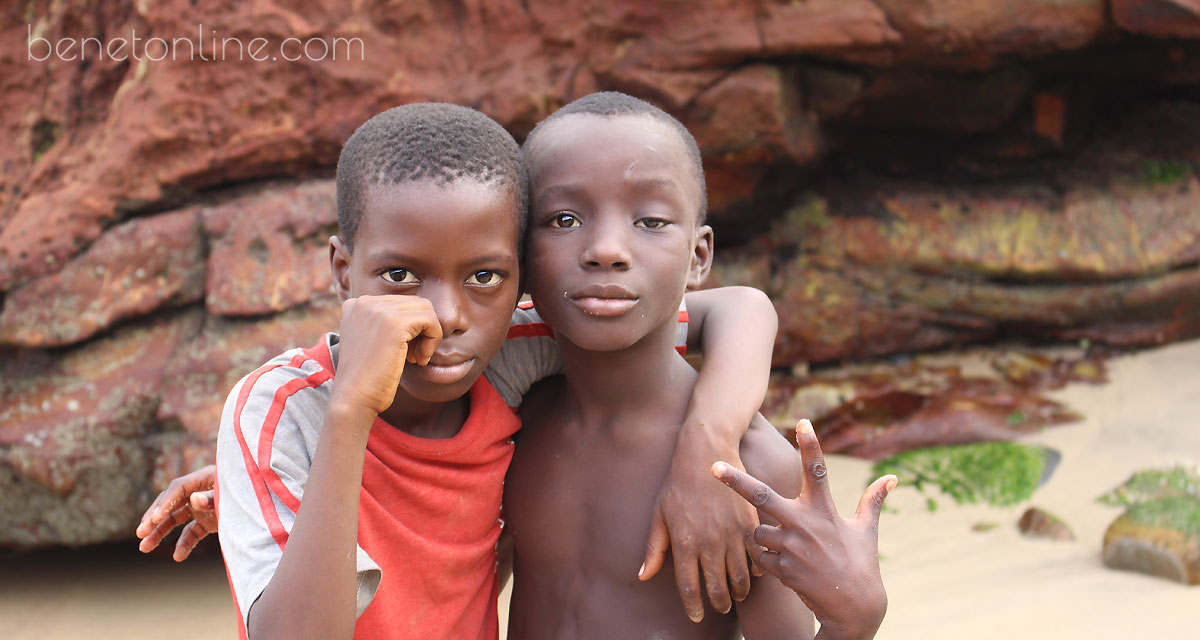 Above:  They are brothers, 11 and 12 years old.  Emmanuel (the kid on the right) melted my heart.  I was walking on the beach when they came running up with smiles on their faces.  Emmanuel has a cheerful demeanor, and I instantly liked him.  He showed me his back hand-spring which he had recently mastered.  He asked if I'm going swimming and told me he's been teaching his older brother how to swim…  As he chatted my ear off, I stood in the water, the waves lapping at my ankles.  Emmanuel slipped on my sandals which I had left on the beach.  I told him he can wear my shoes for now, but I'll need them back later because my other pair were at the hotel.   He asked where I was from and when I was going home.  I told him I was leaving the next day to the United States, and his eyes lit up…  "Take us with you!" he said.  I laughed, and explained that I'd love to, but that I'm sure his parents wouldn't be very happy, and besides, it isn't possible anyway, since he'd need a passport, plane tickets, and other stuff.  His smile disappeared.  He said his parents died in an accident, and he pointed to his eye.  "This is from the accident" he said.  As I think back on it now, I wish I had hugged him and scooped him up right at that moment.  I asked him who he lives with now, "my grandmother" he answered, as he gestured at the buildings near the beach.  "So can we come with you!?" Emmanuel asked.  And again, I explained why they couldn't.  His response?  "Ok.  Will you buy us a Coke?"  I smile just thinking of them… I will always cherish meeting these two kiddos.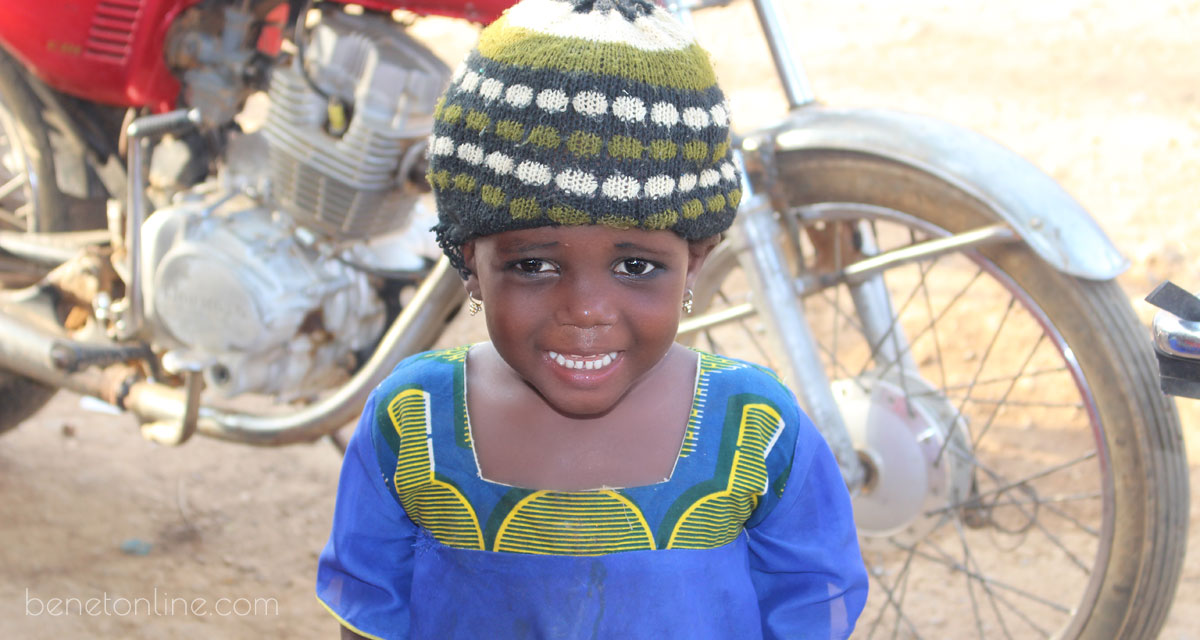 Above:  I never understood how some of the people could wear hats.  I was dripping sweat while wearing shorts and a tank top.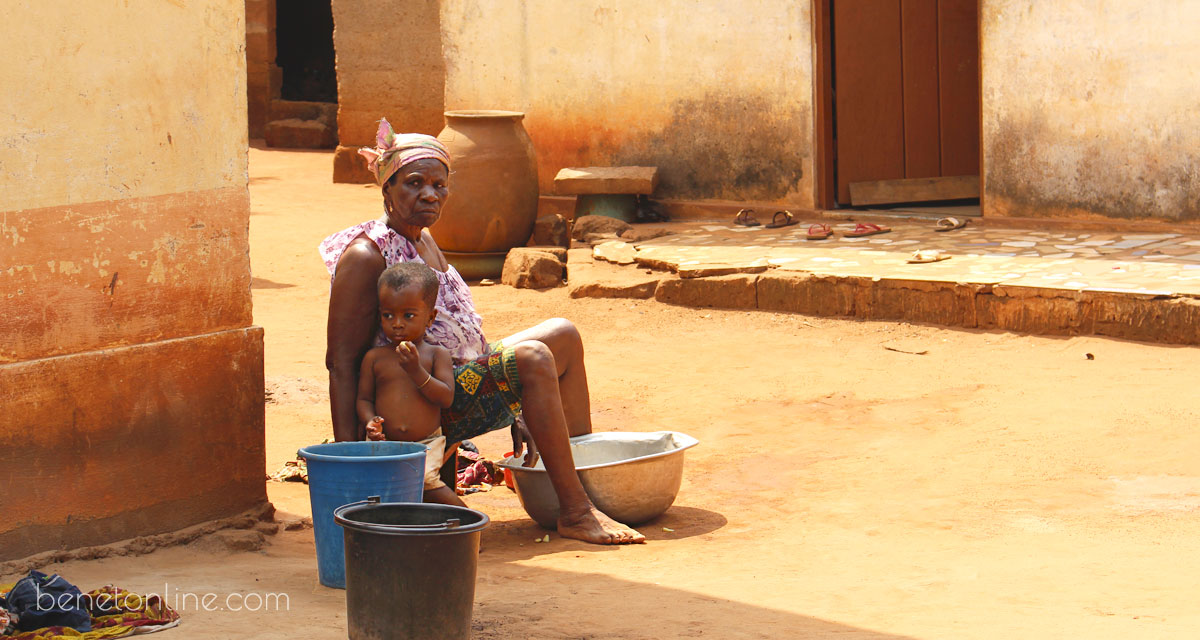 Above: This woman spent part of her afternoon washing laundry.  To keep in the shade, she would move her stool as the sun shifted.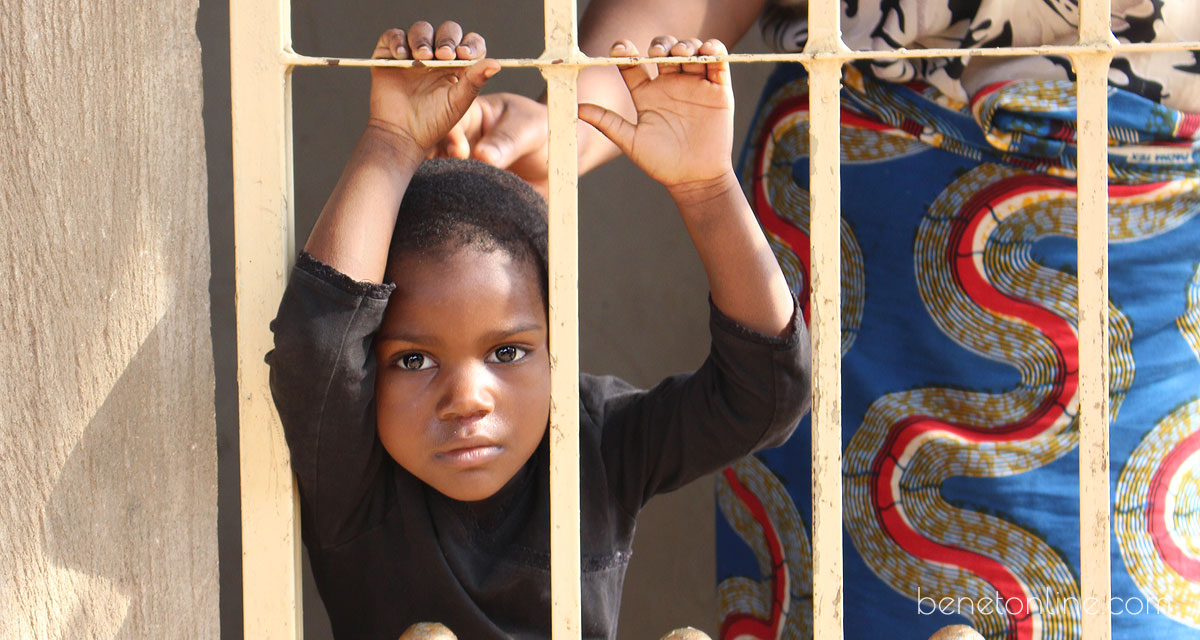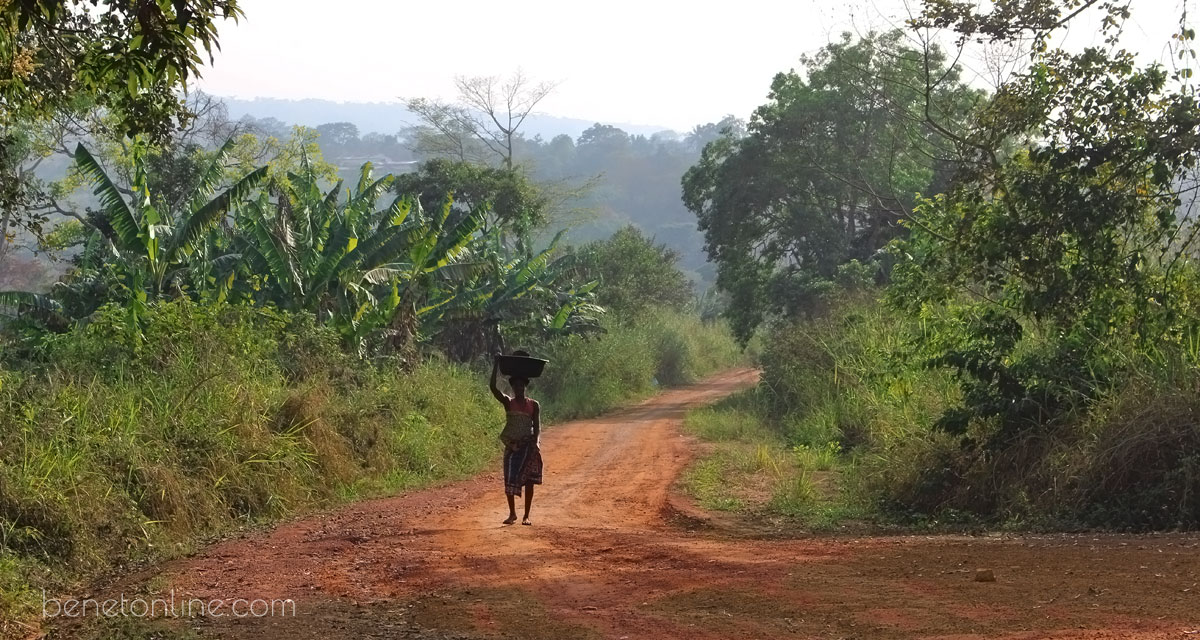 Above: "Bonjour" she said as she walked by.  This was in Togo, south of the village named Badou.  We were traveling this road and stopped to buy corn-on-the-cob from a family.  They cooked it in a pot of boiling water over an open fire.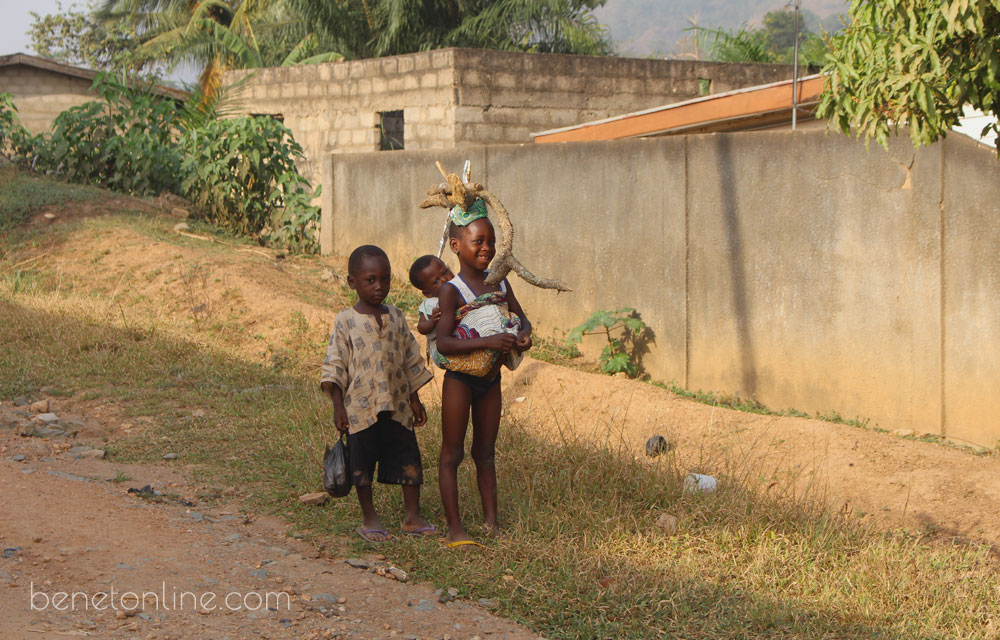 Above: this little girl was carrying fire wood on her head, and her little sister on her back.  As she walked, she held her younger brother's hand.  She stopped and smiled when she saw us.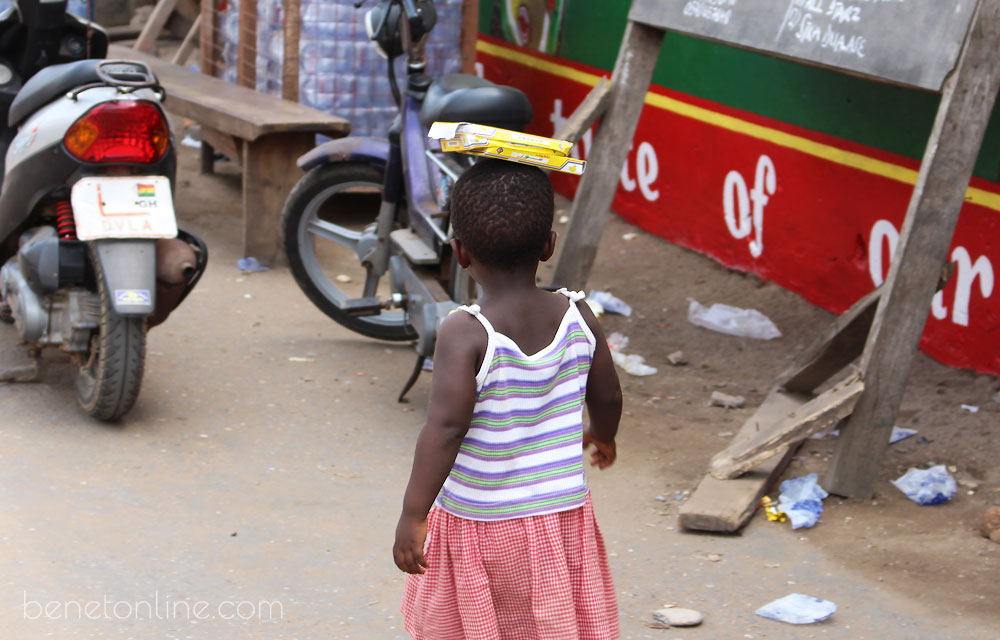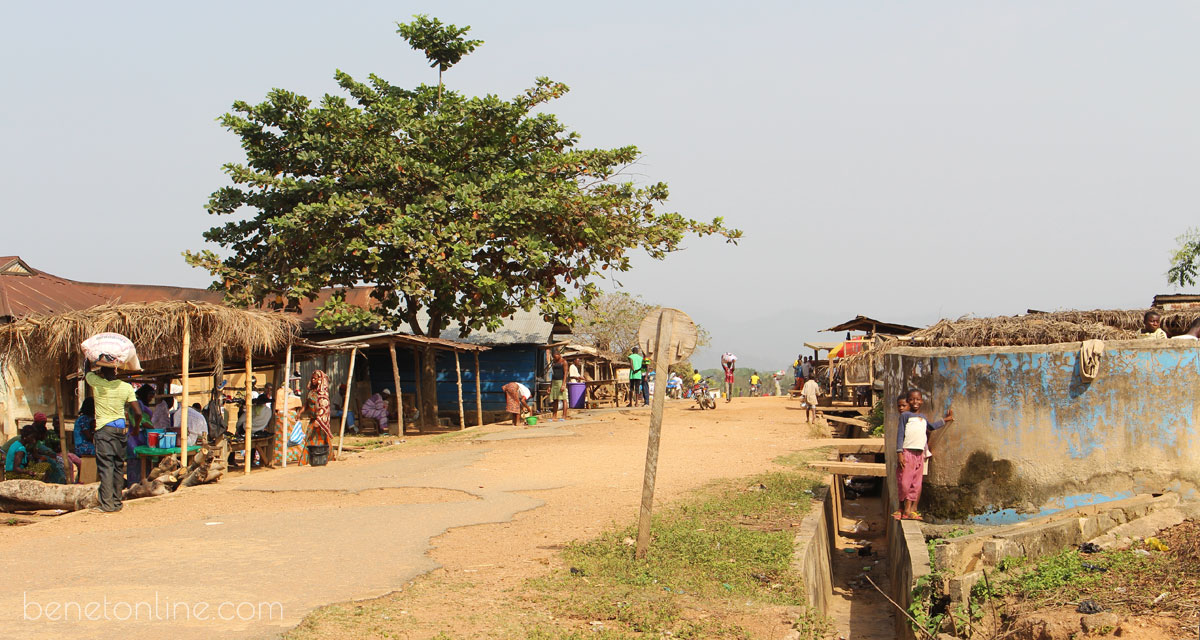 Above: this was taken as we crossed the border into Togo.

Above: This is Donyo. I met her in Badou, Togo.  She walked by and smiled.  I smiled back.  We said hello to each other, and I asked if I could take a picture of her and her baby, Marina. She didn't understand what I was asking – thankfully our interpreter was nearby, and translated.  We told each other a little bit about ourselves, and ended the conversation by exchanging email addresses.
---
Thank you for reading!  If you'd like to continue the blog circle, check out Marie's "11 on 11" post; her photos this month will make you fall in love with winter, even though it's been so cold this year!  Marie's photos are just beautiful.