The month of June started off with a day trip to Red Wing, Minnesota – it's about an hour south of Minneapolis.  We visited the water park, had lunch at the 'haunted' St. James Hotel (didn't see any ghosts) and then hiked Barn Bluff.  Sofia forgot her hair binder at the pool, so we tied her hair back with a piece of grass.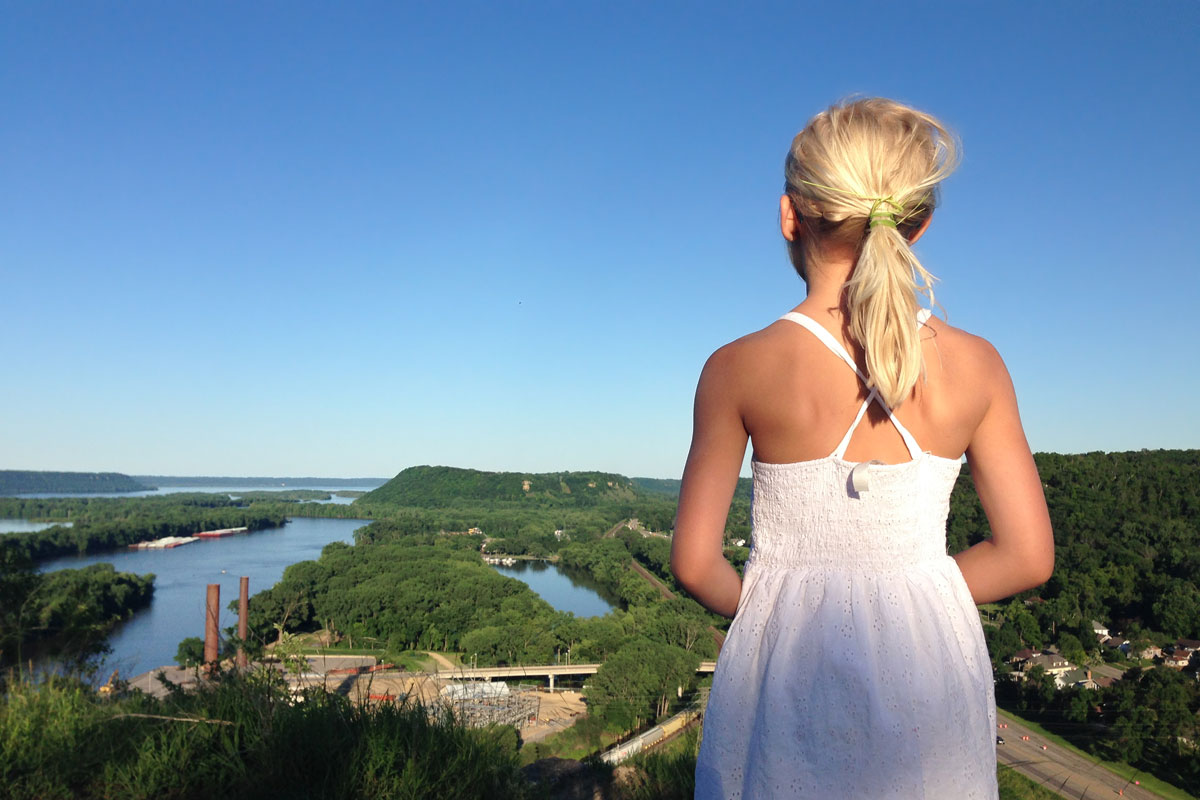 ---
The next weekend, we drove north to visit  Nate's grandparents.  While Nate was in the grocery store, the kids and I walked to a field across the parking lot.  As the sun set, Sofia picked wild flowers to bring to great grandma.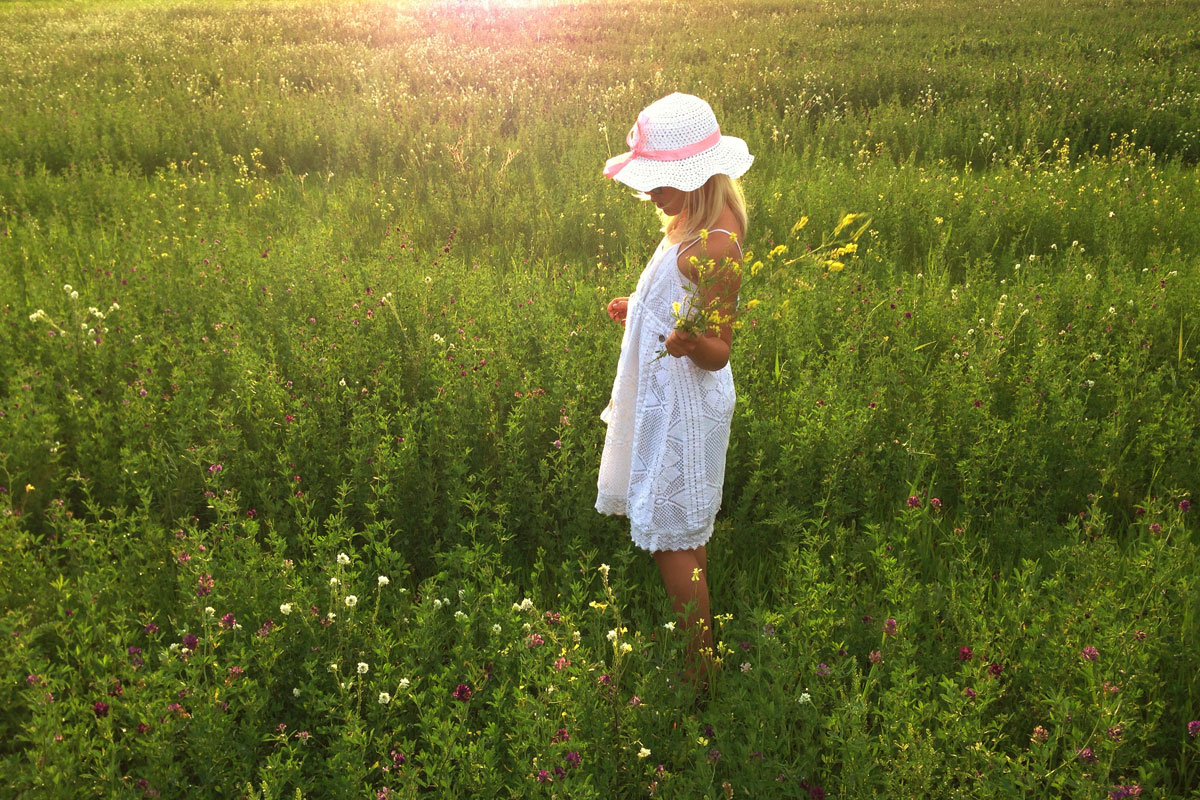 ---
Next, we visited Itasca State Park, the headwaters of the mighty Mississippi River.  Of course we had to walk the rock trail that crosses the beginning…
---
It was so cool to see the Minnesota state flower – the Lady Slipper.  They're so beautiful in real life!  I didn't know until recently- they are a type of orchid and are extremely difficult to grow (in fact, Charles Darwin himself tried and failed).
---
 After exploring Itasca, we drove north a bit further to visit Big Bog State Park.  This area was  established as the result of a grassroots effort to create a sustainable tourist attraction in Waskish, MN whose economy was devastated during the Upper Red Lake walleye population crash of the 1990s (source).  The peat and moss layers of the bog are up to 20 feet deep, and form a gigantic sponge.  If you step off the boardwalk, you literally start to sink (yes, I had to try it… my feet got wet!).  The boardwalk is a mile long, which makes it the longest bog boardwalk in the U.S.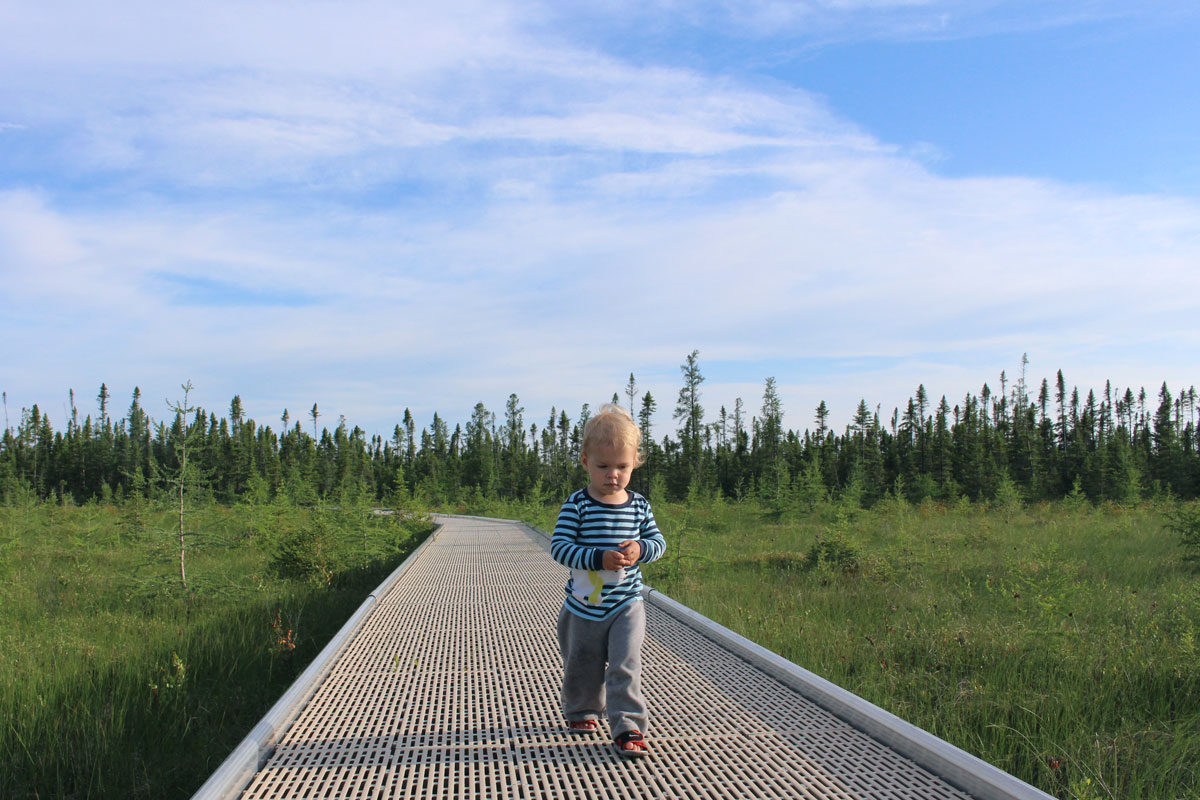 ---
The bog is home to the elusive red fox, moose, and other animals … So, for the first hour, Mikhail was checking under branches and plants, hoping to find a red fox!  No luck – so he settled on a toad, which lived in his pocket for a little while, before being released back to the wild.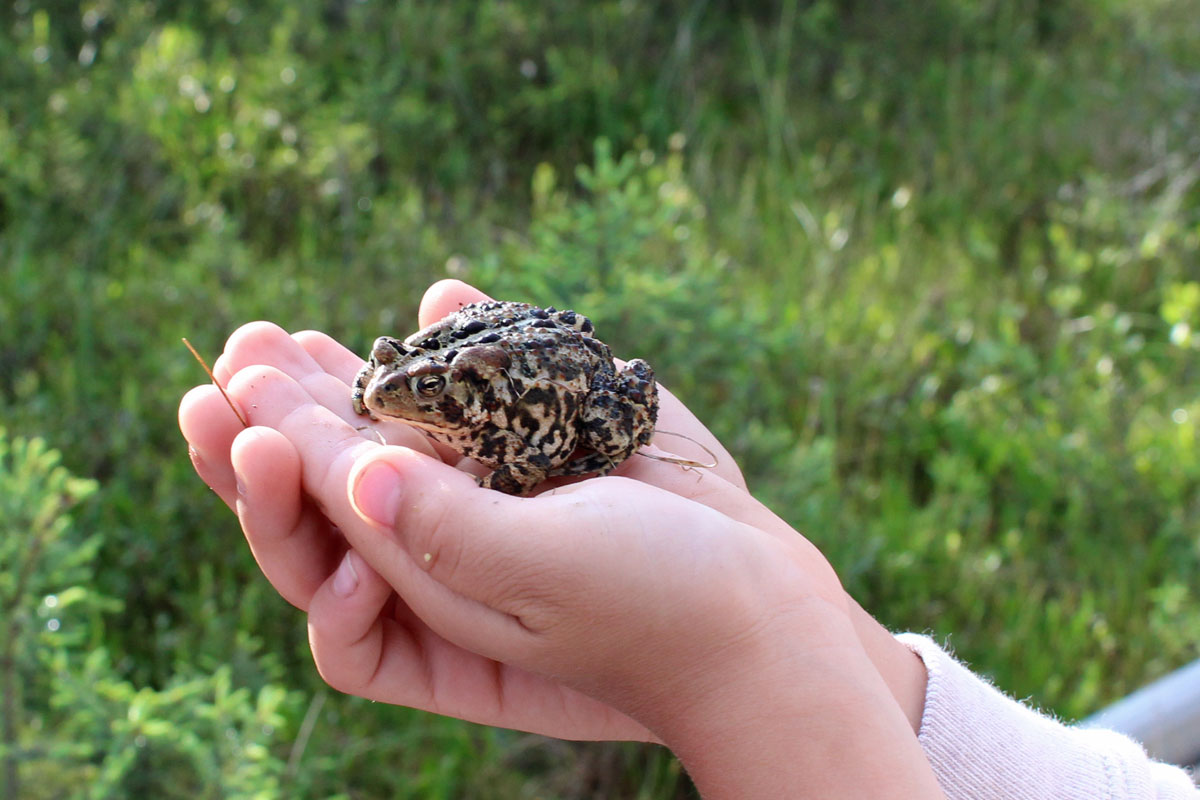 ---
We also encountered a carnivorous plant that grows in the wet boggy conditions.  It's called the pitcher plant.  Below, Mikhail is taking a closer look at the bloom.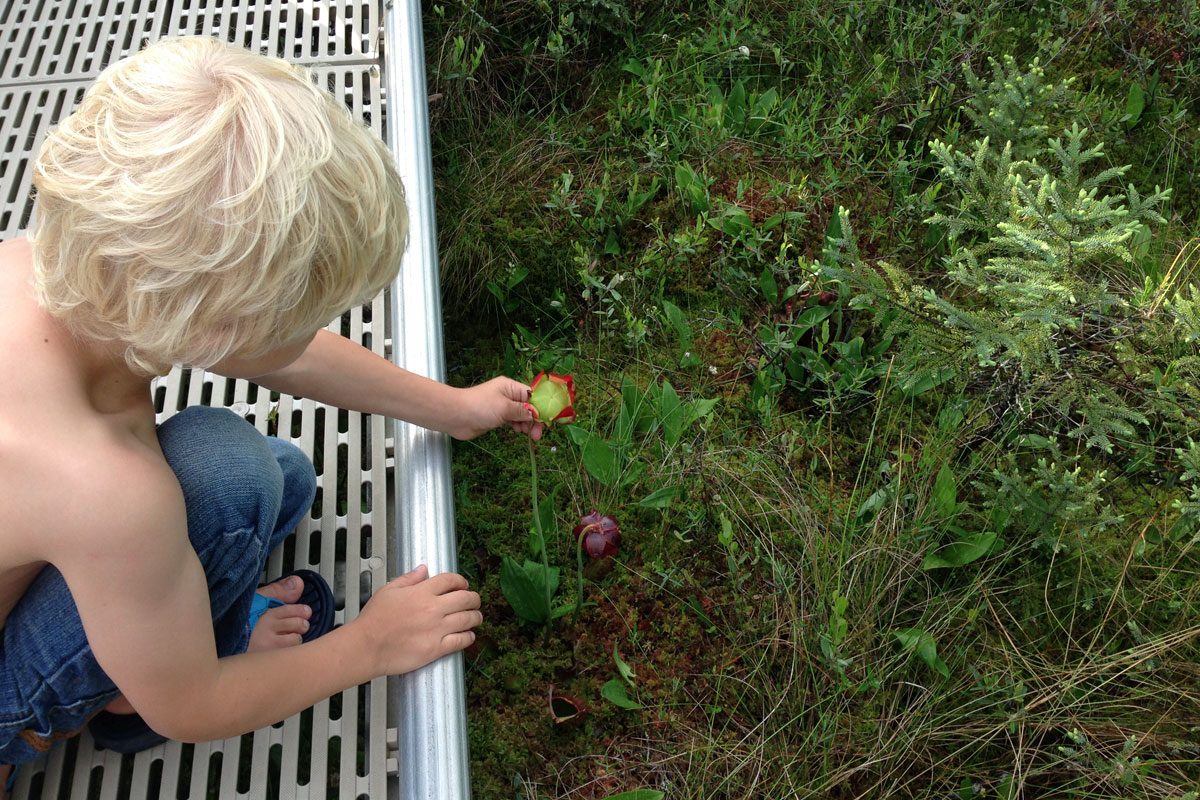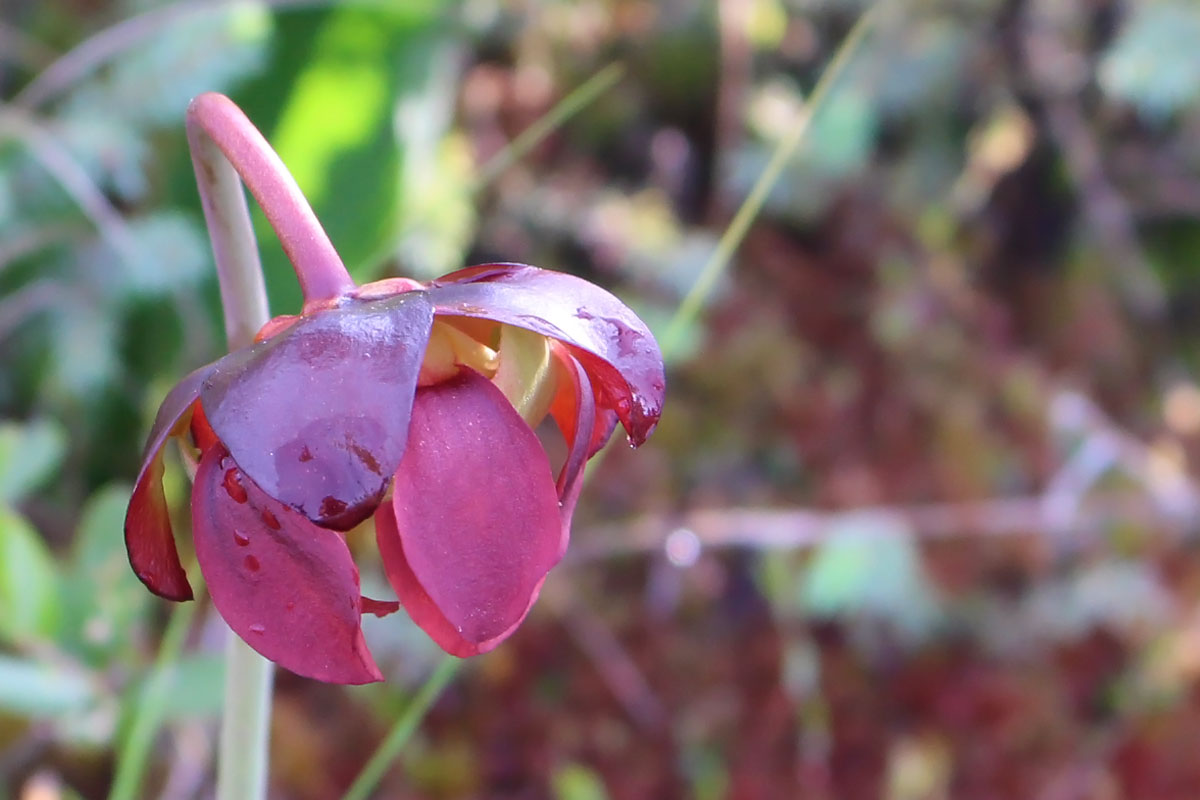 The leaves of the plant collect rainwater in 'pitchers'.  The colors and nectar attract insects, and there are hairy bristles inside the pitcher that point downward, creating one way traffic – with no escape.  Slick cells stick to the bug's feet like microscopic roller skates- so the bugs eventually drown.  Then bacteria and plant enzymes digest the bugs, allowing nutrients to be absorbed and move through the plant.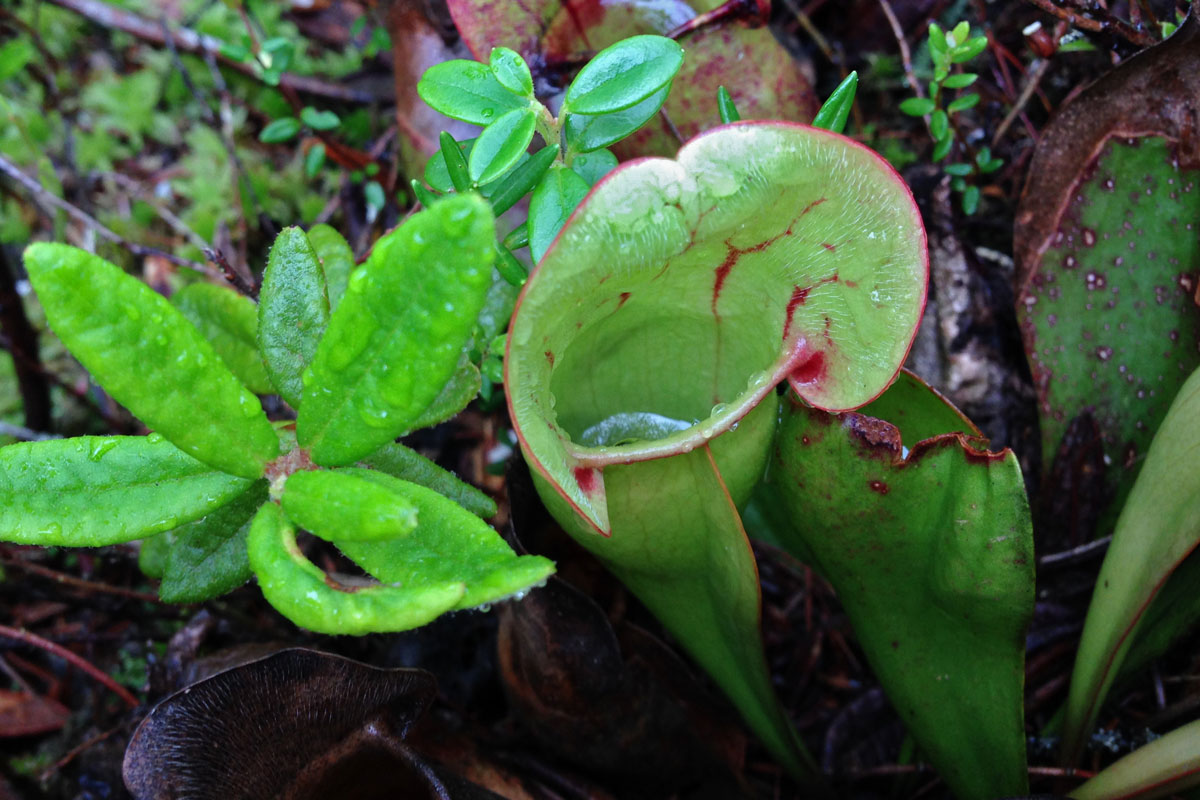 ---
After the Big Bog, we drove east, to the North Shore- the coastline of Lake Superior in northern Minnesota.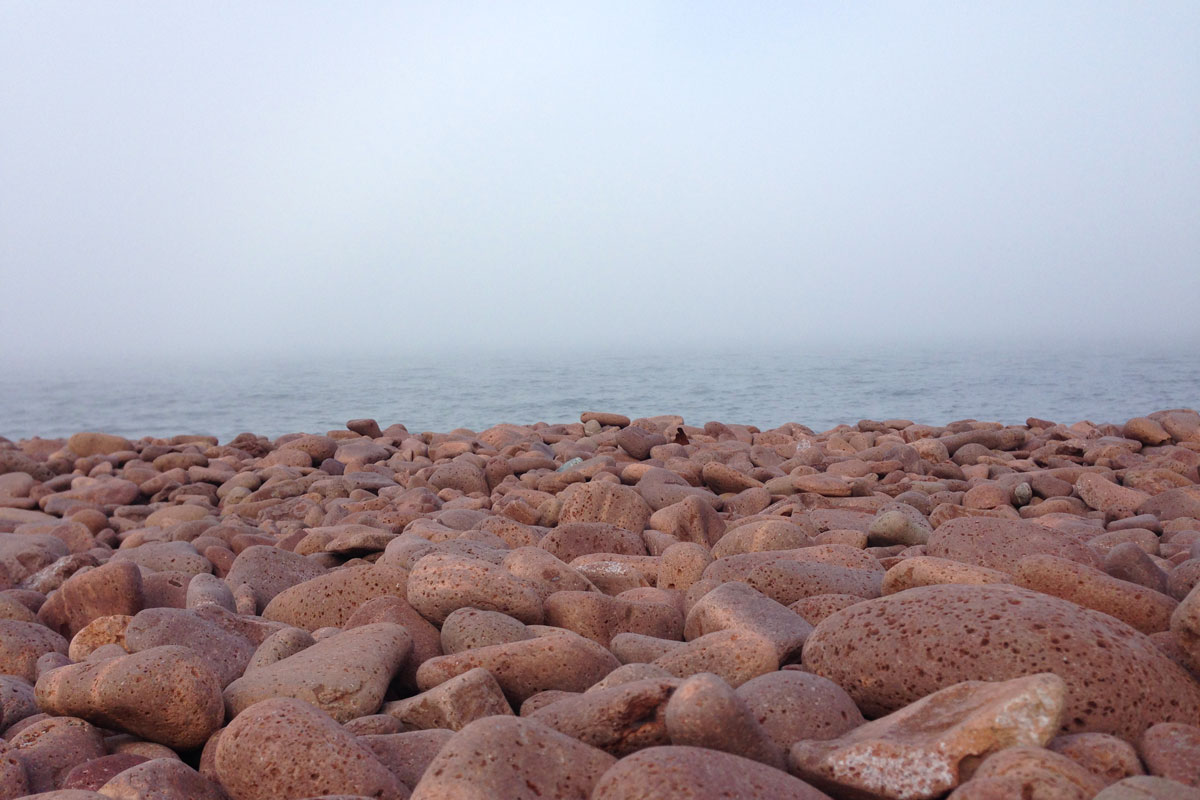 We totally lucked out with the weather!  It was a beautiful, unique combination of fog and sunshine, unlike anything I've ever seen.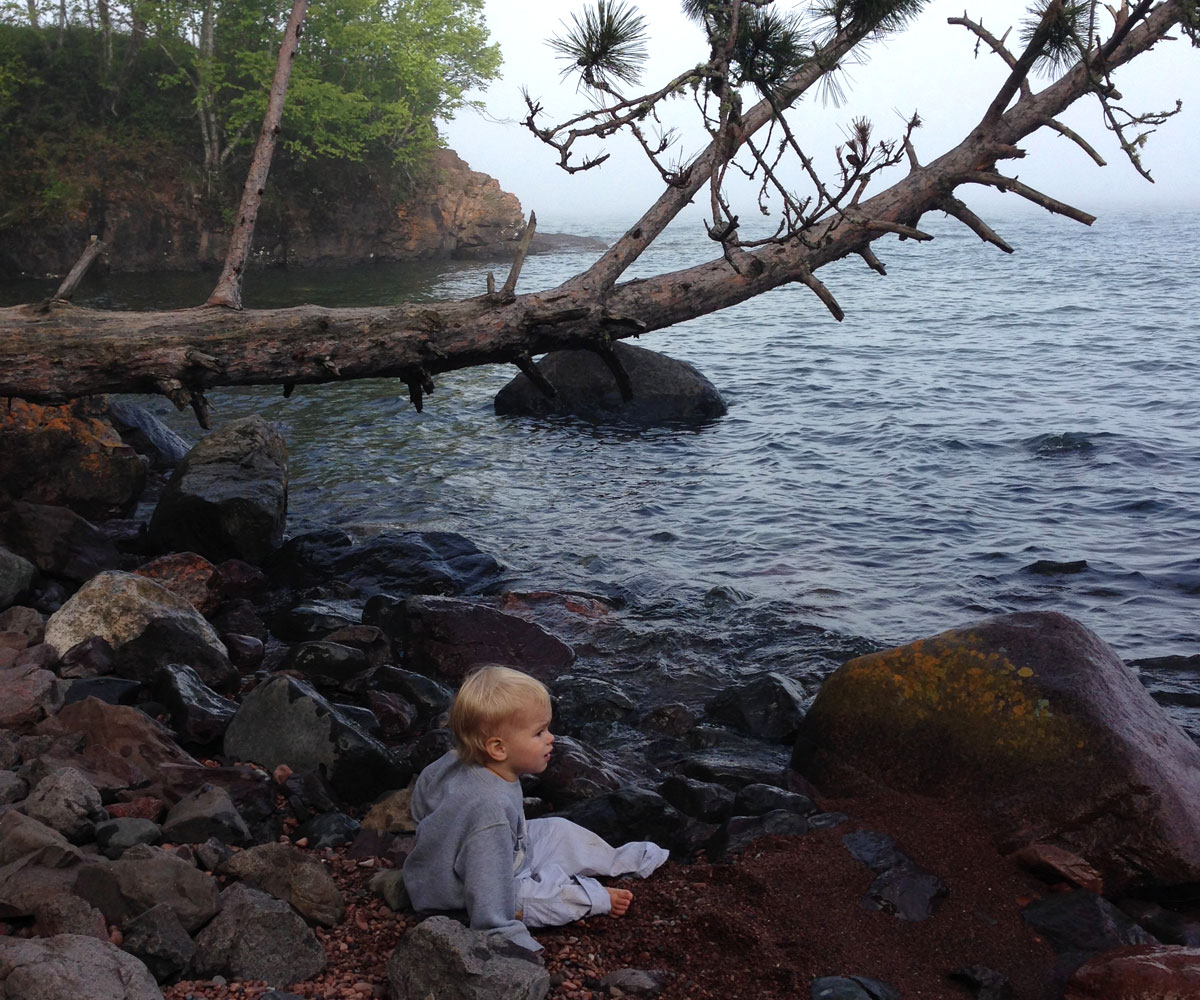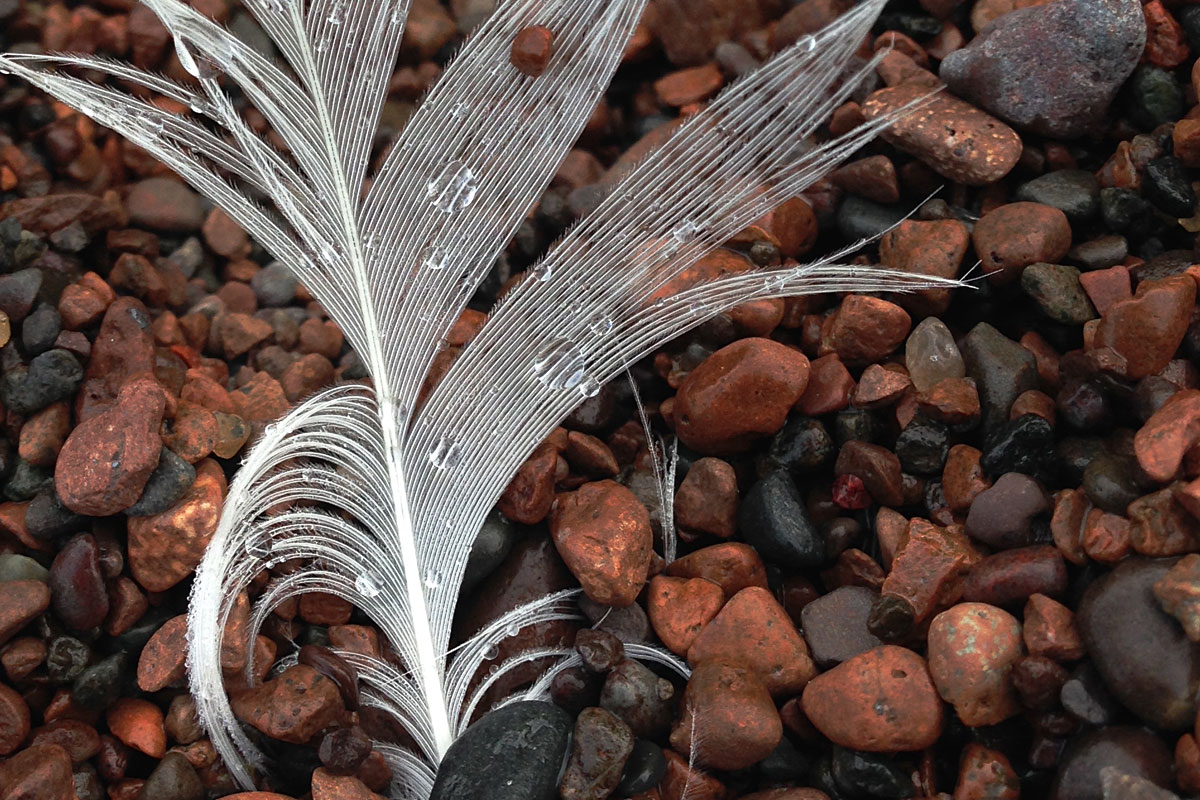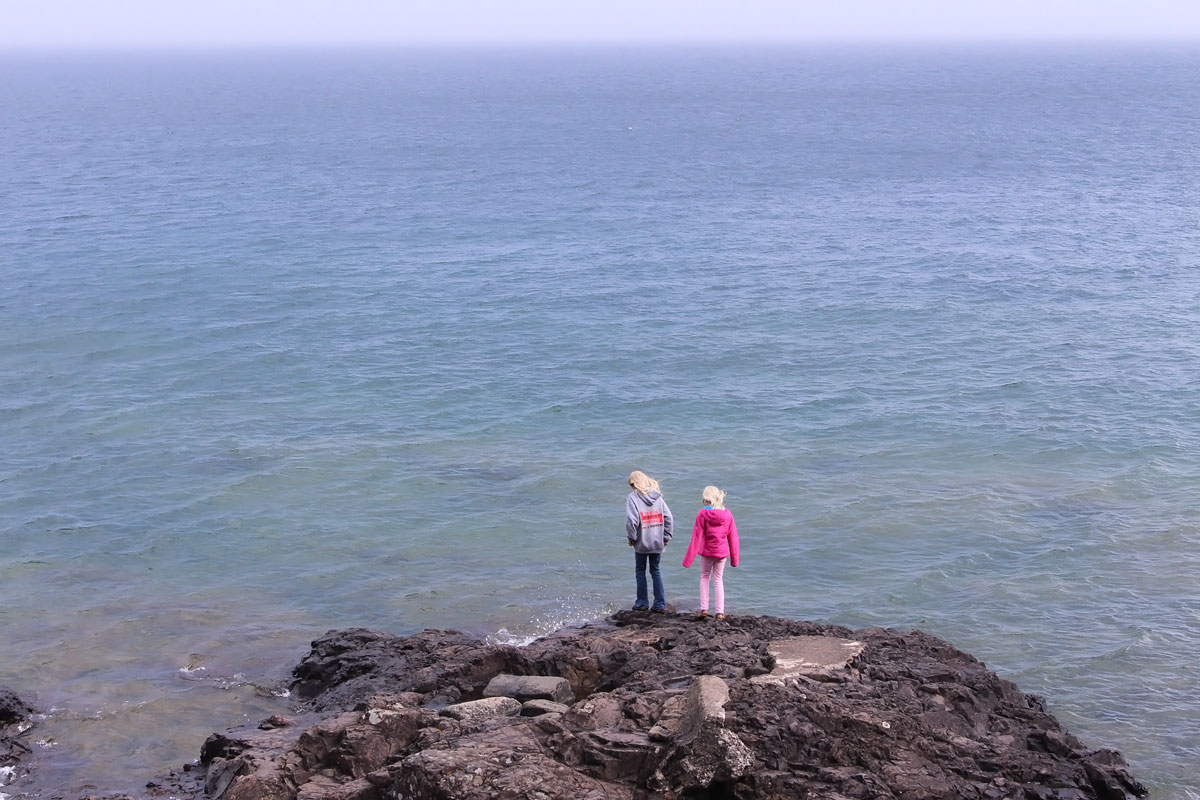 Split Rock Lighthouse has gorgeous views of the lake and overlooks a cliff where the ship- Madeira, met it's untimely demise in 1905.  The ship was caught in a fierce November storm, where 80 mph winds and blowing snow caused it to crash.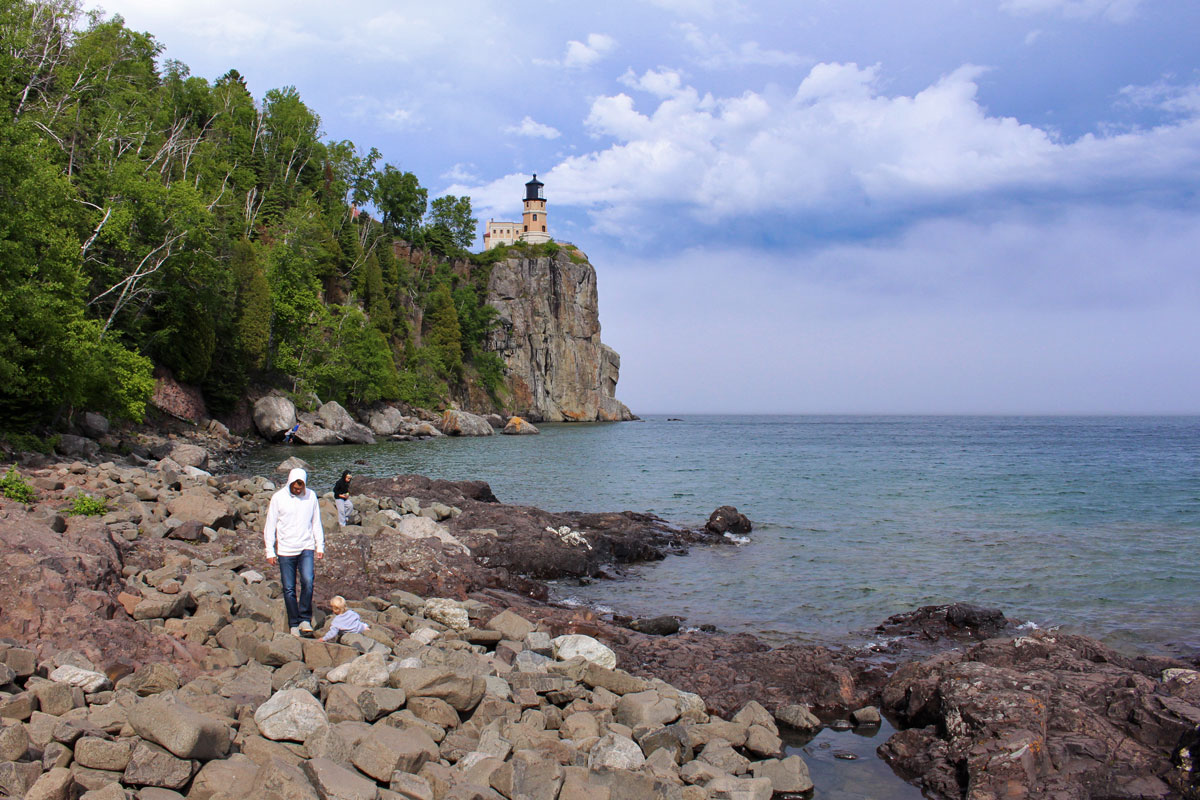 ---
The next day we hiked Gooseberry Falls and walked in the water pooling beneath the falls.  I was a bit nervous that I'd drop my camera while walking on the rocks – but leaving my camera behind just wasn't an option.  Duh.  I just really need a water proof, drop proof – life proof camera.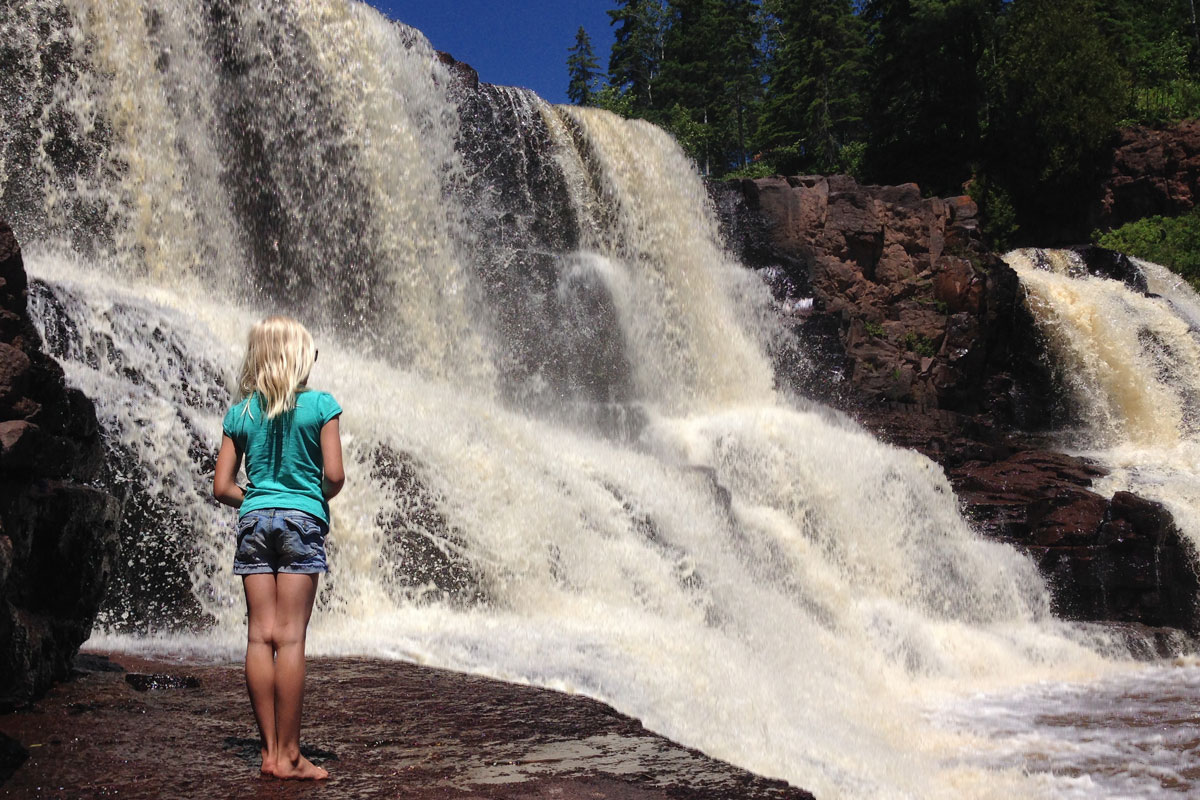 ---
My mom, my  brother Nils and I went kayaking on Lake Superior.  Nils made kayaking on the open lake look easy – but let me tell ya… looks can be deceiving!  The waves and rough water gave us a quite a workout (to say the least).  So much fun though – I'm thankful I have  family that is always up for adventure.  For the record, I love you guys (Yes, you – Dad & Aiti. And you- Kai, Satu, Nils, Markus, Katya and Niklas. .. and why not throw Beauty in the mix?  She's a Lee after all.)  Smooches.
 That's it!  I swear I could post hundreds of photos from last month – I probably should have written a separate post specifically for each place we visited… but instead, I crammed it all into this post – I hope I didn't throw too much variation at you at once!  Thank you so much for reading!  I truly appreciate it.
This blog was part of the '11 on 11′ project-  for those of you that are new to my blog, the 11 on 11 posts are a place where I share photos on the 11th day of each month, alongside a group of fun and talented photographers from across the country.  Read more about the project here.
To follow the blog circle, check out Marie's post.  Her work is so inspiring – she manages to do what I'm still working on… which is blending perfect photographic technique while capturing the moment.  Her images are filled with light and love.