It was a brisk October day … I was playing with the kids in the backyard at my parents home.  It was a game of tag – except we call the game 'puppy pound'.  If you get tagged by the person who is 'it' – you get locked in the pound.  In this case, the dreaded 'pound' was a patch of field grass behind Papa's duck boat.  Of course, I spent more than half the time being tagged and stuck in the pound. 😉  Which was fine, because for the first time in my 30 years, something about that old duck boat caught my eye… I realized that here, in the grasses behind the house, is a perfectly good boat for me to go out and explore the lakes!  Only… there were a few minor problems.  Like the family of mice that had moved in to the front of the boat.  And the missing motor and drain plug.  The tires on the trailer were low on air and the oars were nowhere to be found.  But other than that, the boat was in great condition!
As soon as the kids tired of playing Puppy Pound, I set out to prep the boat for my lake outing.  First things first – I grabbed our cat, Sneak and put her in the boat.  My plan was for her to catch the mice- which was an epic failure.  Ever tried to tell a cat what to do?  Yeah – it doesn't work.  Sneak is normally a fantastic mouse catcher… she puts most cats to shame with her (disgusting) ability to leave dead mice on our door step on a regular basis.  But of course, true to her cat nature – she refused to cooperate and catch mice on command.  I just know she was thinking "is this human seriously expecting me to catch an entire family of mice right now? I don't hunt unless I'm in the mood.  And I'm currently not in the mood."  With a flip of her tail and her nose in the air, she pounced out of the boat and scampered back to her kitty bed.
On to plan B.  Which was to ask my dad what he thought I should do about the mice.  His suggestion?  The shop-vac.  It worked like a charm – and we even were able to safely release the mice in the neighbors yard after they were vacuumed up.
Next steps – I added air to the tires.  Found the drain plug.  I couldn't find the oars, so I grabbed a couple of shovels to use in their place.  I set my alarm for early the next morning and asked Nate if he'd like to go on a date with me.  I didn't tell him where we were going – just that he plan on waking up before the sun.  He said "yeah, sure" … (he probably didn't even hear what he agreed to) – and just like that, the old duck boat was about to hit the water!
Here are a few shots from our morning.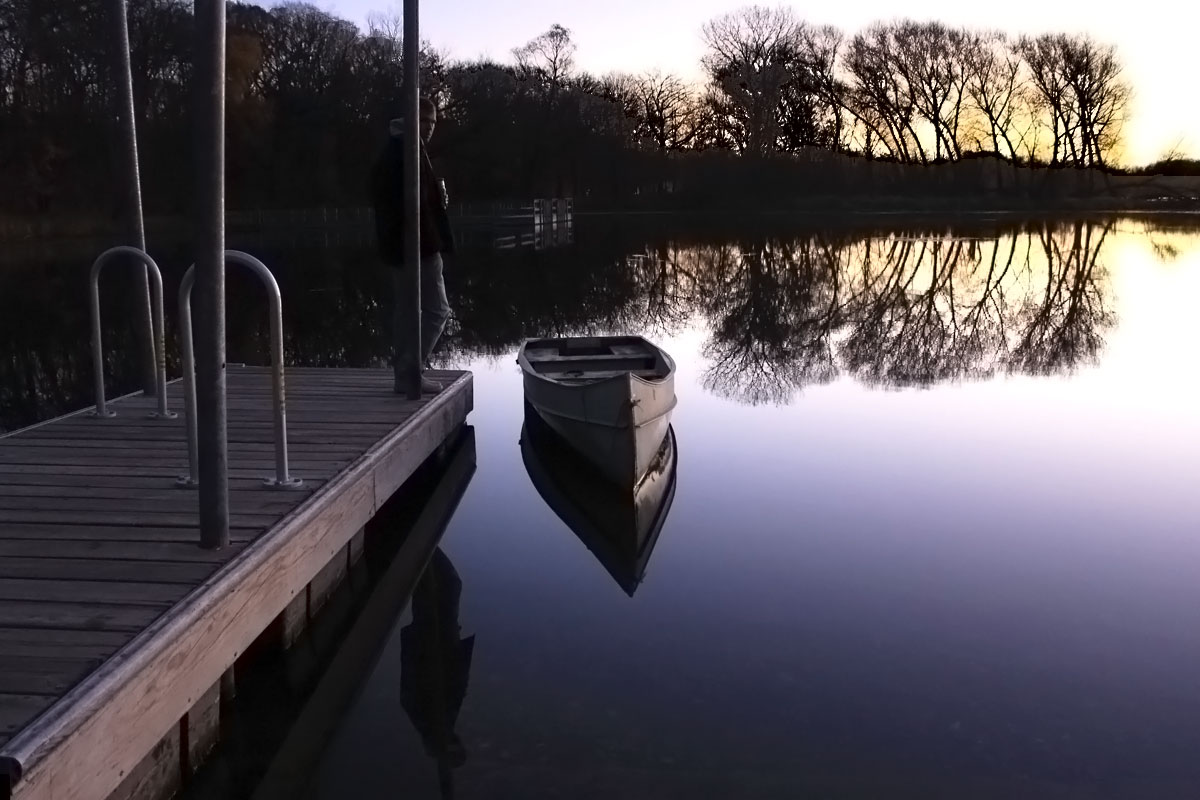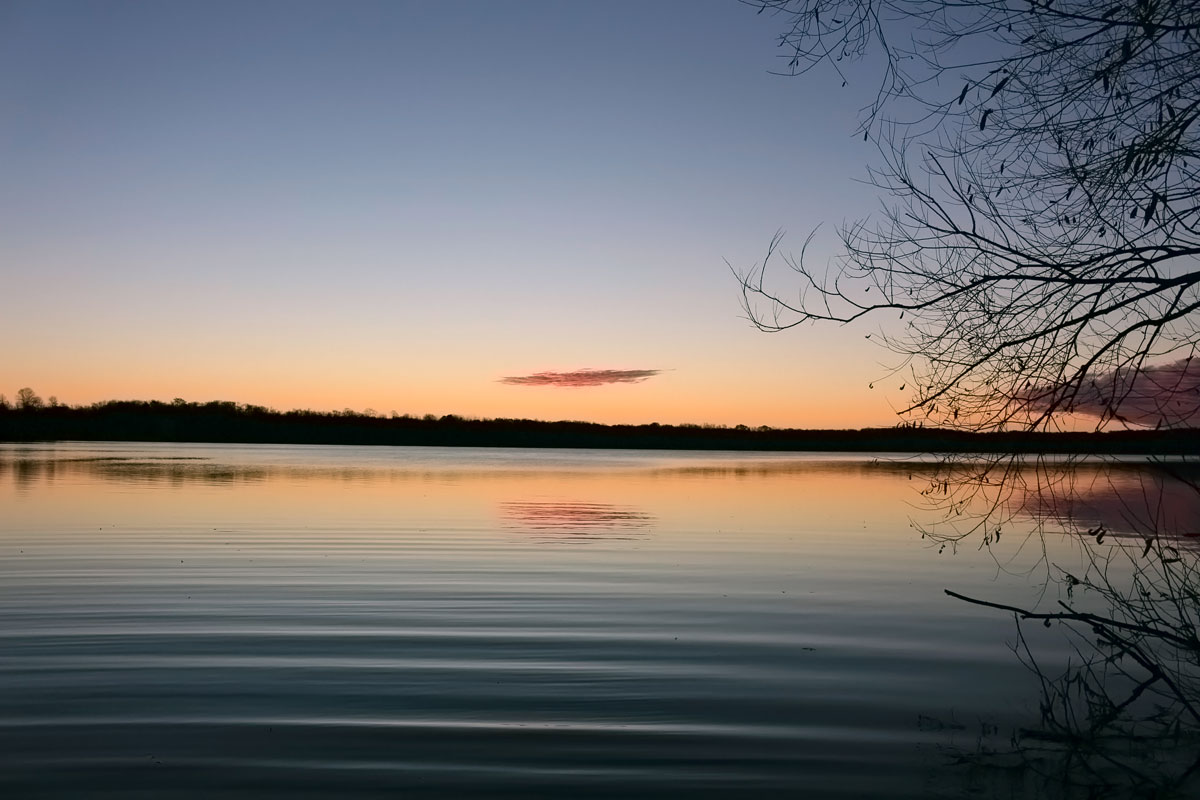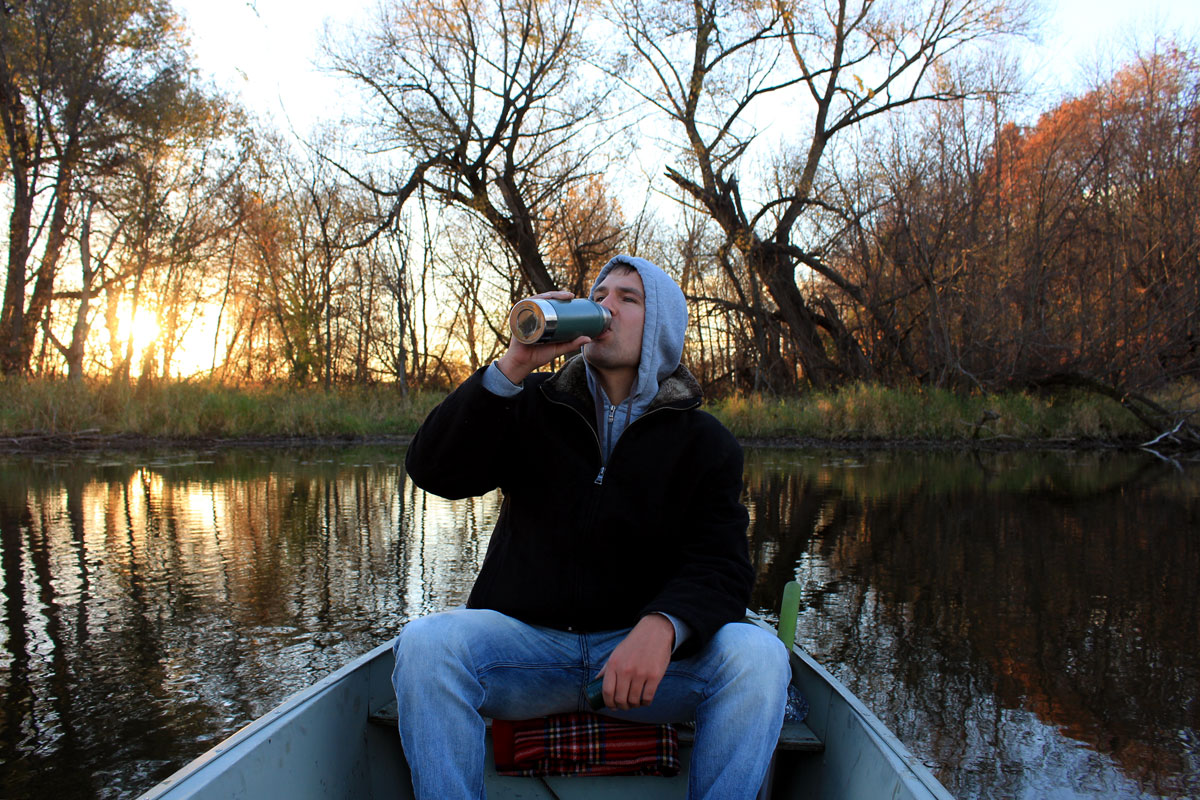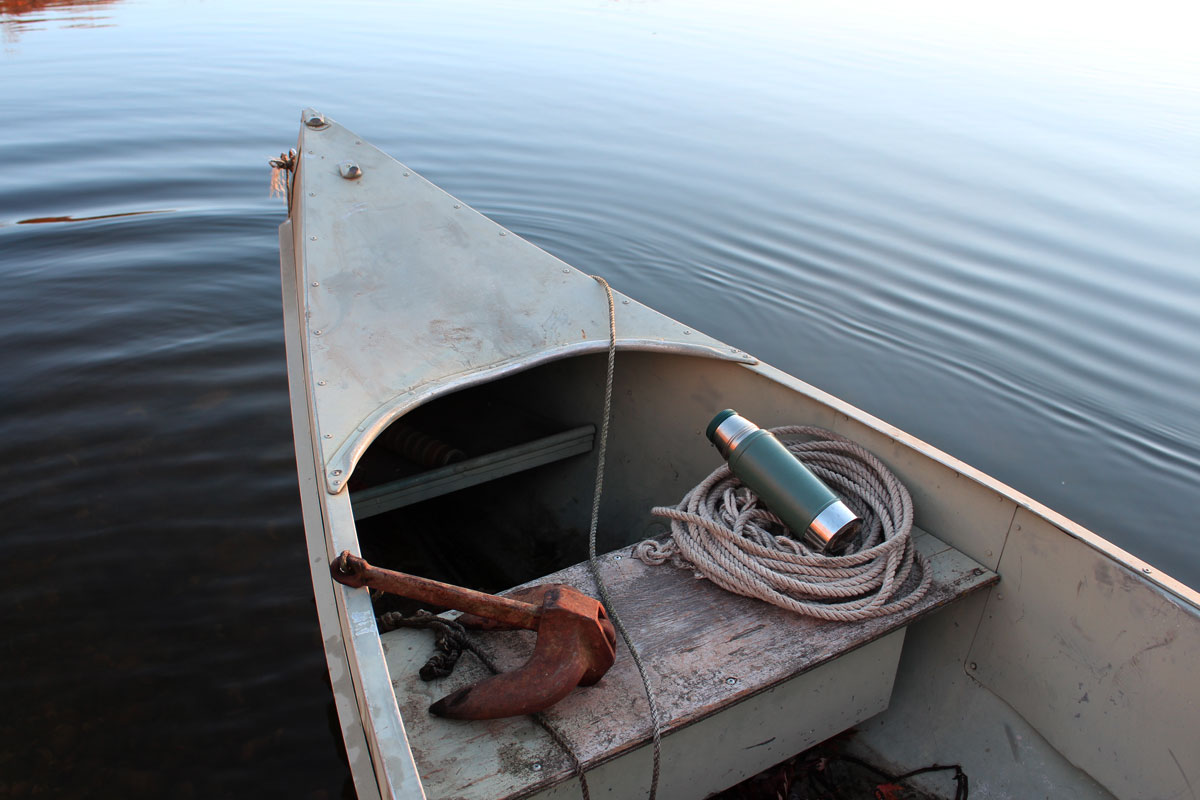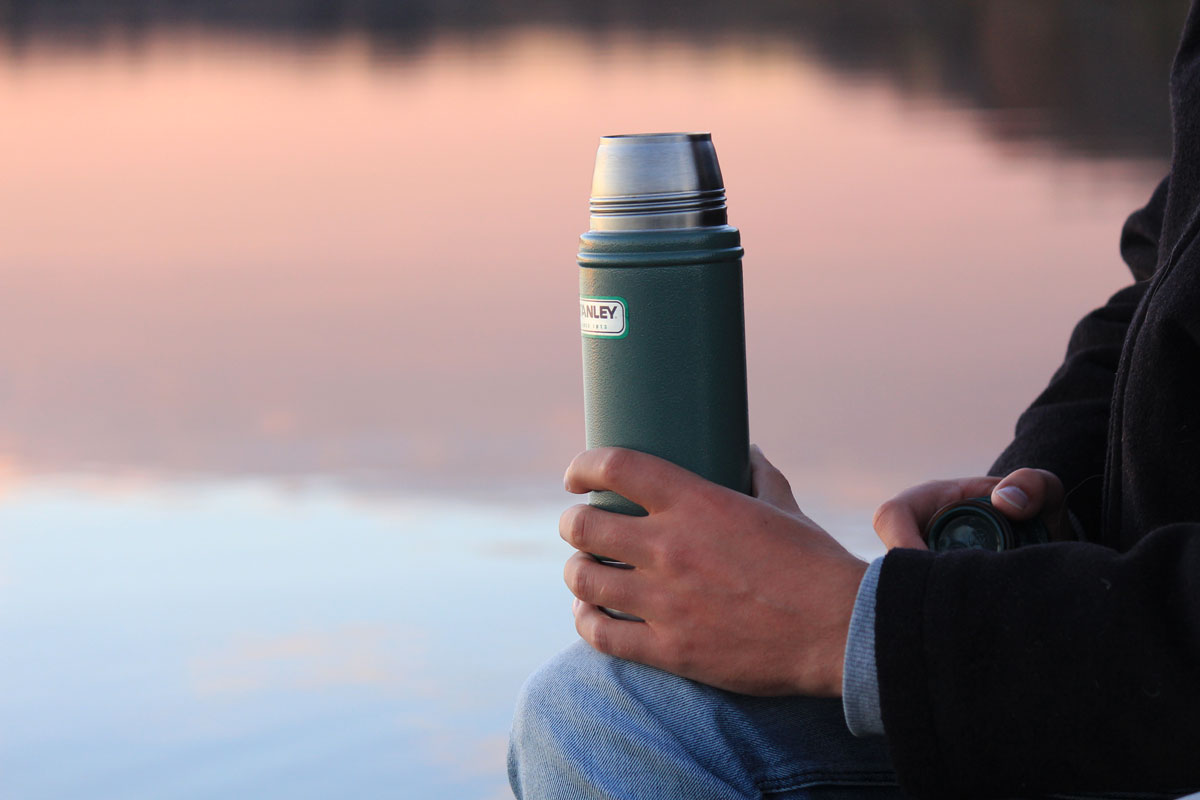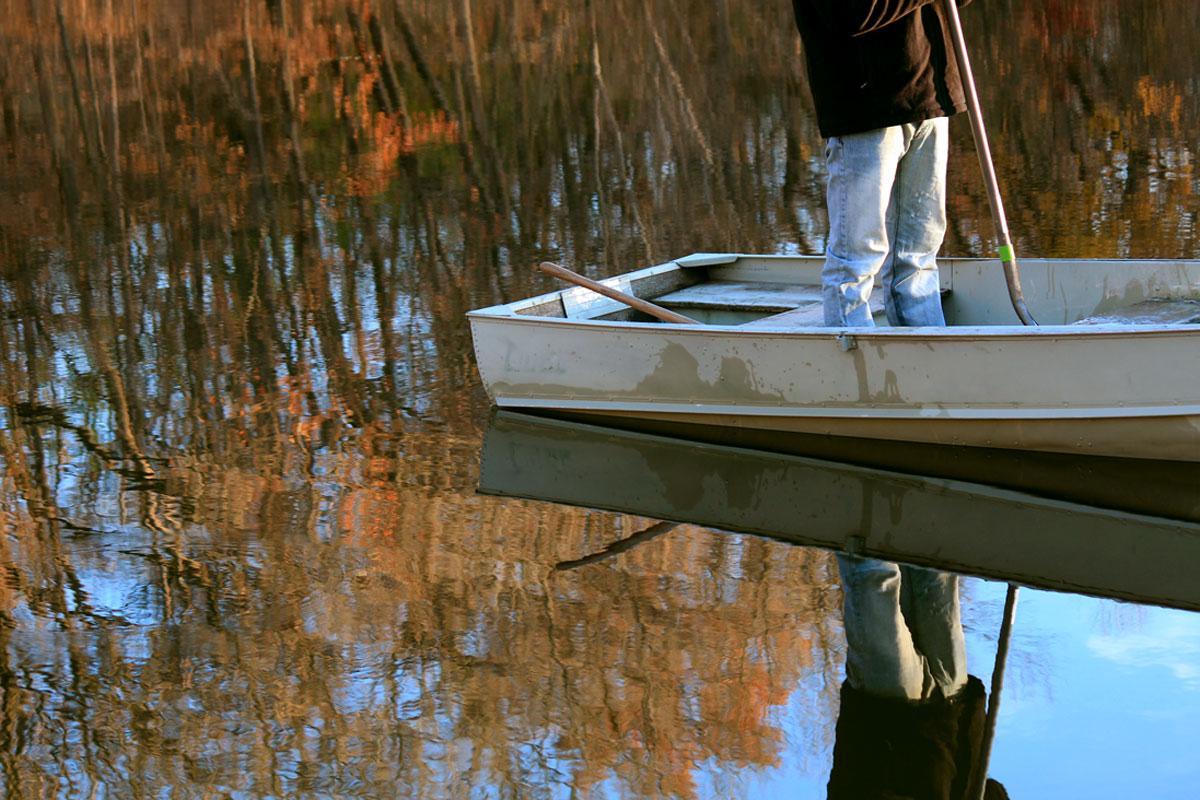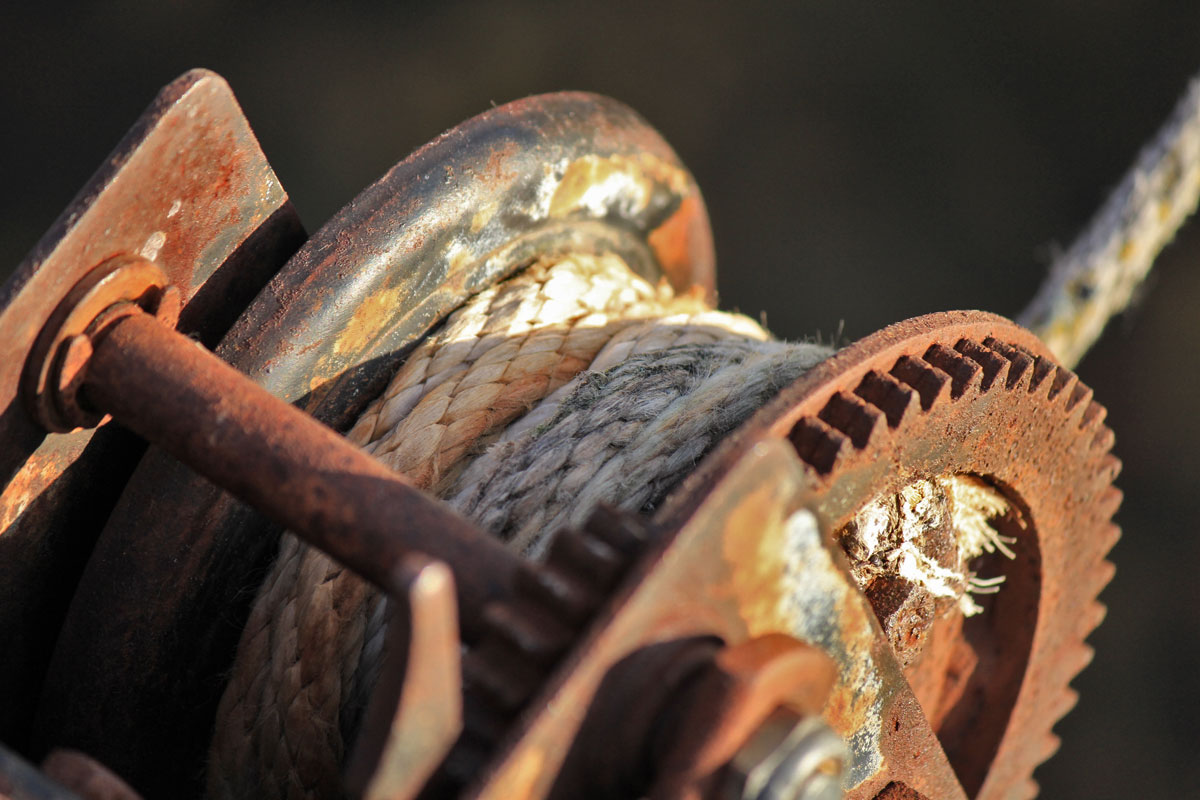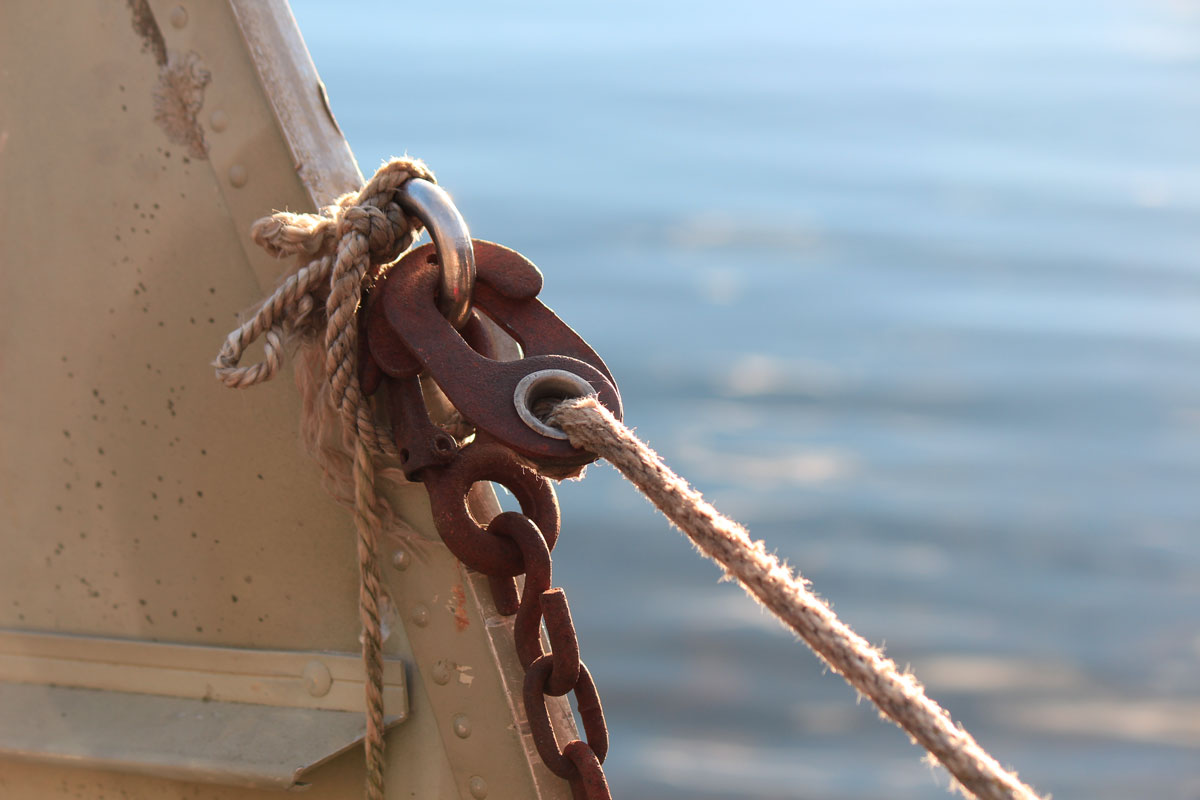 After taking the boat out, I grew a certain fondness for it.  I asked my dad about its history.  He bought it in 1978 – it's a Lund Snipe duck-hunting boat.  Its nickname is the Lund Ducker.  A bit of internet research revealed more:  There were only 300 of these boats manufactured – the Lund factory burned down in 1979 and they never made another Lund Snipe after the fire.
This post was part of my '11 on 11′ blog series where I share photos on the 11th of each month along side a creative and talented group of ladies.  Please follow the blog circle and check out Brandi's lovely post!